RID Pest Control are Ballarat's RODENT PEST CONTROL EXPERTS!
SAY NO TO RATS AND MICE IN YOUR HOME
Don't bother with cheap and nasty supermarket options for removing rodents from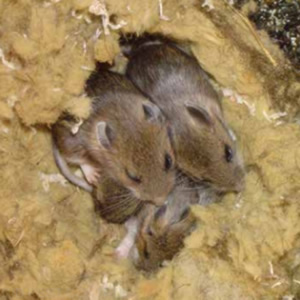 your home as they're regularly proven to be ineffective and can build immunity for future generations of rodents that will continue to reside in your home. Our rodent control services are effective, warranted and proven time and time again.
Our approach to the effective eradication of rodents is to assess your home first so we can develop a plan for treating the infestation. We'll then give you some solid advice to avoid this problem in the future and within a week or so you'll be RID of rodents!
RID Pest use rodent control methods, products and systems that present a low risk to non-target species, in fact, we are the only local company carry and use only products that are relatively safe for use around pets such as dogs and cats. Whilst we will always complete a risk assessment before completing any work at your property we are always able to provide safety advice and utilise methods to eliminate any non target poisoning risks.
Mice and rats controlled with no risk to your cat, dog or other pets in and around you home is something that we strive for! A professional treatment comes with specialist advice, specialise care and chemistry selection to ensure that all site based risks are addressed and that we can achieve complete control with no impact on your loved pets. Talk to your technician about this and they'll answer any questions or hesitations you may have in regards to RID Pest's safe, effective rat and mouse treatments.
So if you need expert rodent control and treatment then you can trust a proven, local professional company – RID Pest Control are Ballarat's top dog for rodent management for a reason! We guarantee results, service and professionalism!
How do I know when I've got rodents?
You'll typically observe your pantry being eaten out, discovering the most incredible feats of chewing you've ever seen, you'll start seeing mouse droppings around your home or you might lay at night hearing rats in the roof, scratching and carrying on! The most important step in rodent treatment is to take action the moment you first see the signs of rats or mice. Call RID right away for a rapid response to put a stop to their party!
DID YOU KNOW?
A house mouse averages 50 droppings per day
Rats and Mice have the potential to transmit a number of diseases!
A female mouse can birth a litter in just 19 days from 8 weeks of age!
Rodents are believed to be responsible for approx. 20% of house fires.
Where people live the rat lives, where people eat the rat eats!
RID Pest Control offers the most effective rodent control options at the BEST PRICE! So book in today for a professional treatment with warranty!
Rats and Mice are history with RID Pest Control!
Rodent Treatment Price Guide
Expect to pay around $198+
for most average sized homes in the Ballarat area!
Includes: Baiting inside, roof void, bait stations (1 incl. FREE) and site inspection / advice. We may recommend additional bait stations to suit your property and to keep everything secure and safe, additional bait stations start at $10 each. Most rodent treatments can be completed without the need for additional stations.

Remember we only use professional products and we guarantee to get RID of Rodents: rats and mice!.
GET A FREE QUOTE for RODENT CONTROL
Rat Control Ballarat – rat baiting, treatments, rat trapping, management of rodents quickly, efficiently, effectively and using the most environmentally sustainable methods and practices.
Mouse Control service in Ballarat, completed by fully qualified, licensed locals who live right here in Ballarat.
Rodent Control Ballarat