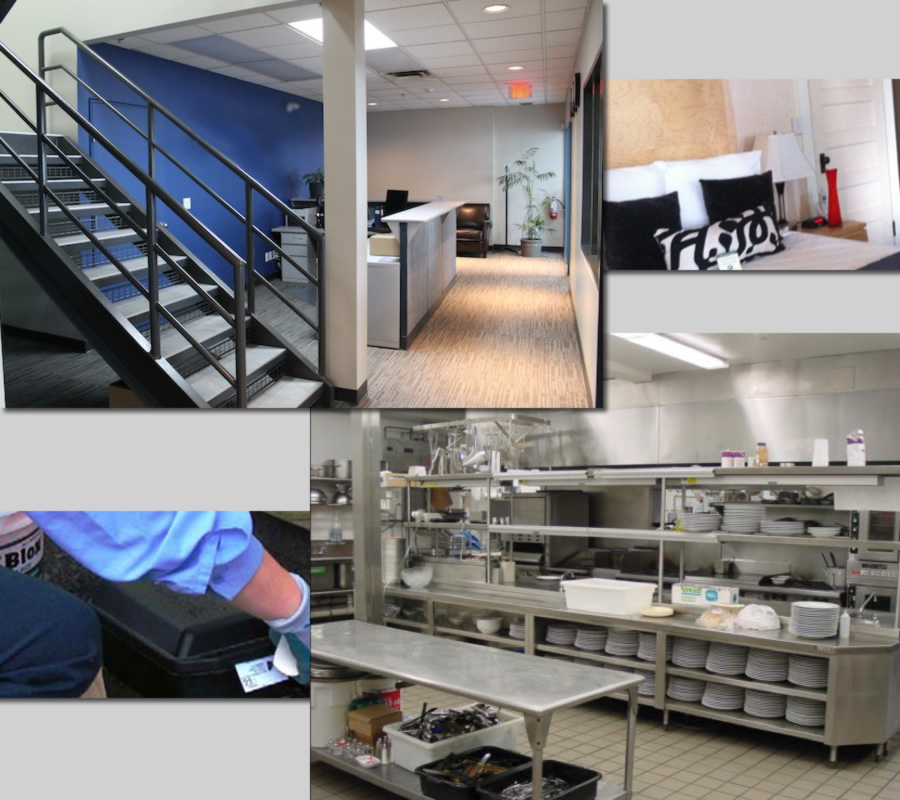 COMMERCIAL PEST MANAGEMENT EXPERTS
RID PEST CONTROL SERVING BALLARAT & WESTERN VIC

---
RID Pest Control understands the need for your business to remain pest free and uphold it's reputation as well as the importance of adhering to all applicable health and safety regulations. Commercial Pest Control services are based out of Ballarat, Victoria serving all areas between Ballan, Castlemaine, Avoca, Stawell, Halls Gap, Dunkeld, Rokewood, Cressy, Anakie.
Your business relies upon on a pest-free environment!
Our business depends upon providing that for you!!
From food service to warehousing and manufacturing facilities RID Pest Control are your professional and experienced business partner for pest management services.
RID's Intergrated Pest Management (IPM) services comply with the strictest criteria of the HAACP system.
RID Pest Control will customise a well-documented pest management program for each and every client which will allow us to bring your business to the point where your pest strategy is strictly preventative, not eradication!
RID Pest Control will also provide a comprehensive Pest Management Program Folder that will include full service reports, monitoring reports, pest sighting logs, site maps, material safety data sheets (MSDS), Job Site Safety Analysis (JSA), risk assessments, insurance certificates and other important information to be kept on site to ensure compliance with state and federal regulations. ie: AQIS, and HACCP etc.
Commercial Pest Control Services
RID Pest Control offering a wide variety of commercial pest control services including:
Rodent Baiting Programs
Crawling Insect Control
Flying Insect Control
Bird Control / Proofing / Netting / Deterrents
Cockroach Pest Control
Bed Bug Management / Monitoring & Control
Professional Pest Inspections & Termite Inspections
Compliance Reporting
After hours service.
We offer all general pest control services to commercial and industrial clients as needed. Any job, once off or fully managed and routine programmed pest services.
Commercial Industries Serviced
RID Pest Control service the following commercial sectors in Ballarat & Western Victoria:
Real Estate / Property Managers;
Offices – General Office Pest Control;
Cafes and Restaurants – Food service industry pest control;
Hotels and Motels – hospitality pest control services;
Hospitals – medical facility pest control;
Schools – annual or routine government pest control;
Food manufacturing / processing plants – HACCP & AQIS Compliant Pest Control;
Facilities Management – Contract and Department of Housing Pest Control;
Warehouses / Storage Facilities; and
All others industries and sectors including agricultural business.
Does your business require professional pest control services?
RID Pest Control makes it EASY! Just CALL David or Brad on 0414 567 977.
Upon contact you should expect us to discuss your requirements and arrange an obligation free consultation / site assessment where we can deliver straight forward pricing and service options that we GUARANTEE are the BEST IN THE BUSINESS!
Count on RID for experience, safety, compliance and results!
Already using a competitor for routine pest control program? Support the locals and allow us to quote for the same service. We'll beat their price GUARANTEED! Helping your bottom line! Contact RID Pest