Ballarat Pest Control experts… RID Pest Control are your local, experienced pest managers in Ballarat! Just remember we'll get RID of 'em GUARANTEED!
RID Pest a local, family owned and operated pest control service in Ballarat & Western Victoria. We provide expert solutions to your pest problem with our best price and best service GUARANTEE!
David and his team of qualified and experienced pest control technicians can help with any pest problem, large or small, Domestic or Commercial!
Did you know
RID Pest Control has been operating for over 30+ years! With over 66 years combined experience in the family!
As Ballarat's most trusted Pest Control service we guarantee our work and assure customer satisfaction each and every time! We're health department approved and licensed and posses over 30 years of experience!

Our Services Include:
All General & Domestic Pest Control
Environmentally Friendly Pest Control
100% Pet & Child Safe Treatment Options

Possum Removal
Cockroaches
Silverfish
Emergency Response Service (24 Hours A Day)
At RID Pest Control Ballarat we understand the importance of providing a swift and prompt response 7 days a week. That's why our mobile pest control units are always at the ready to be quickly dispatched to help you with your pest problem.
Our difference is our service! We're passionate pest management and termite control people. Spanning generations in one family we know how to get the job done and we aren't happy unless you're happy. David and his team still do things the old fashioned way when it comes to customer happiness and satisfaction! We say we'll get RID of 'em and we mean it! We say you'll be happy and we mean it!
Need a Ballarat Pest Control Service?
Call today and speak to a licensed Ballarat based pest control technician! Phone 0414 567 977
RID PEST CONTROL – LOCAL PEST CONTROL EXPERTS LIVING IN BALLARAT! we don't pretend to be from Ballarat… we actually live here…..which means we can respond to problem pest issues sooner than companies that pretend to be local!
Latest Testimonial
Thanks Brad for detailed report. Jo is very friendly and great to deal with. Keep up the great work. Highly recommend.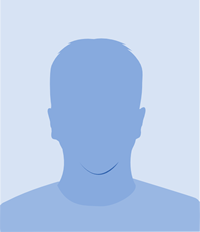 Silvia Giuliano on Google ⭐⭐⭐⭐⭐