Welcome to RID Pest Control, remember we'll get RID of 'em!
RID are your local, family owned and operated pest control service in Ballarat & Western Victoria. We provide expert solutions to your pest problem with our best price and best service GUARANTEE!
David and his team of qualified and experienced pest control experts can help with any pest problem, large or small.
Did you know
RID Pest Control has been operating for over 30+ years! With over 66 years combined experience in the family!
As Ballarat's most trusted Pest Control service we guarantee our work and assure customer satisfaction each and every time! With health department approval and years of experience you will be satisfied by our domestic pest control or commercial pest control services

Our Services Include:
All General & Domestic Pest Control
Environmentally Friendly Pest Control
100% Organic & Kid Safe Treatments

Possum Removal
Cockroaches
Silverfish
Emergency Response Service
At RID Pest Control Ballarat we understand the importance of providing a swift and prompt response 7 days a week. That's why our mobile pest control units are always at the ready to be quickly dispatched to help you with your pest problem.
Need a Ballarat Pest Controller?
Call today and speak to a licensed pest control professional! 0414 567 977

Latest Testimonial
Great service, & also very informative about prevention! Highly recommend!!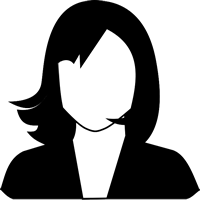 Amanda C, via Facebook review.