Termites are considered a silent destroyer because of their ability to cause so much damage before they're even detected by which time it's probably too late!
RID's termite bait stations are strategically placed around the perimeter of your home in order to detect termite activity / attack before they enter your home.
We monitor the bait stations for signs of activity periodically and when activity is detected they can be eradicated using methods that eliminate the entire colony and can prevent them from damaging your home.
Termite monitoring is the best way to assure peace of mind in termite infestation prevention!
We're also able to using pure termite baiting products to aid in the eradication of active termite infestations in your home, these solutions are available as recommended to you by our technicians.
RID Pest Control use and recommend the following termite monitoring and baiting products: RID Bait Stations, EXTERRA, Nemsis, ReKon, XTerm & Sentricon.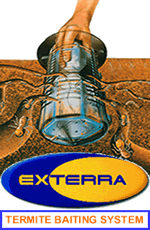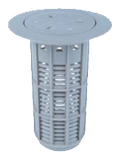 Tetmite baiting and or monitoring solutions vary significantly and so we're unable to provide accurate pricing information but are more than happy to tailor a quote to suit your needs.

GET A FREE TERMITE BAITING QUOTE
RID Pest Control promises to provide the best priced services with 100% customer satisfaction every time!
Get a quote online or simply give us a call on 0414 567 977