As we all prepare for balmy sunshine and less freezing nights and start craving the smell, taste and social delight offered by the backyard barbecue there are millions of pests just awakening from their long winter slumber.
In actual fact winter is all about hibernation and survival of the fittest. Most pest populations dwindle to almost nothing with common household pests like spiders hunkering down and hoping to make it out the other side of winter, pests like ants tend to become quite sluggish and are focused on survival as opposed to intense feeding and we often see pests move indoors to find a comfortable environment to get them through… even mice and rats crave these conditions and that's why winter brings many pests inside your home – it's simple… harbourage! Warmth, shelter, comfort and more often than not enough food to sustain the winter.
Spring time!
Well now we're officially heading into the pest control peak season… spring and summer are our busiest seasons! Pests start to succeed, they come out of hiding and amass huge numbers just to keep you on edge.
Why? Well the winter is tough and in the ecosystem pests are in there is more than weather to worry about… while spring and warmth bring good numbers of pests to our doorstep the reason is because food is abundant! Everything from the flies that spiders feed on to the plants and sunshine craved by ants and wasps is abundant in the warmer months!
I often compare pest activity to human motivation… people are out and about and enjoying life during the warmer months more so than the winter months. Pests are the same… although the climate has a lot to do with this it's not all about that… as I've explained above the ecosystem for pests is much more active in the warmer weather.
Spring awakens the winter survivors who have the perfect conditions for breeding, feeding and spreading! Did you know? A spider egg sack and contain hundreds of baby spiders called 'spiderling' or 'slings'. You'll only ever see them during spring and summer in the Ballarat area!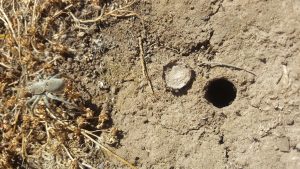 Pest Invasion
So we know the warmer weather is coming… and we know that the pests are coming too!
Our top pests in spring include: spiders, termites, cockroaches, ants, wasps and snake removal!
This is no time to hide under the blankets… it's time to dust off the outdoor setting, fire up the barbecue and soak up the outdoors with all it's warmth and sunshine!
Sound good?
It's might also sound good that you don't have to experience a home full of spiders and other creepy crawlies this spring or summer! RID Pest Control offer complete spider control and general pest management treatments that will be sure to keep the cob webs away, spiders gone!
Spider Control in Ballarat
RID use only the most effective treatment methods in the control, prevention and treatment of all kinds of spiders including webbing spiders, red back spiders, white tail spiders, black spiders, house spiders and any other kind of web making spider you can expect to see in the Ballarat region.
Our technicians are all qualified and experienced in dealing with spiders all around your home! From colorbond fences to eaves, windows, patios and alfresco areas we will deliver outstanding service and a 100% spider free home with a full service warranty included with our services.
Spring and summer are the perfect times to book in your spider spray and treatment!
RID Pest Control provide Ballarat and it's surrounds with professional pest control services offering spider control spraying, effective ant treatments, wasp nest eradication, bee swarm and hive removal, snake handling & removal and a host of other pest control services all in high demand right through the warmer months.
Trust Ballarat's best pest control business – RID Pest Control – truly professional – genuinely local!
Call David, Jo, Brad, Jim, Geoff & Stuart today on 0414 567 977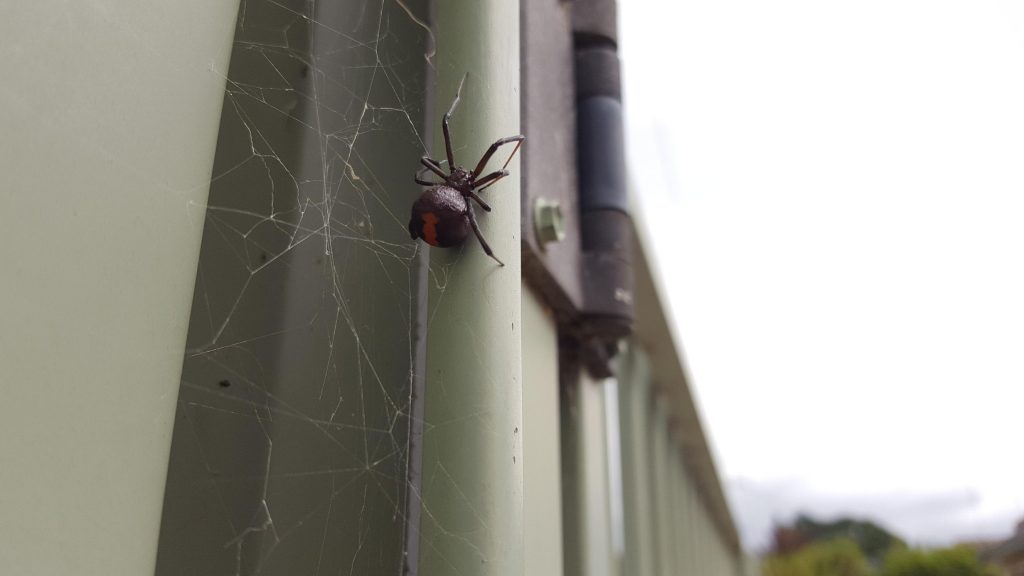 Article by David Ward – RID Pest Control Ballarat – Owner/Operator