Snails & Slug Repellents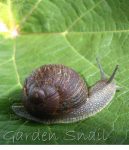 I guess snails and slugs have some purpose in the grand scheme of things, but when they start destroying vegetable crops, ornamentals and leaving silvery trails, it becomes difficult to see just what good they may serve.
There are a few natural DIY cures that have some success, although I once knew an organic vegetable grower who used to rise early and collect snails from his crops using a torch and a bucket, declaring this was still the most effective method of control.
Chalk
If protecting a small area, surround the area with a circle of powdered chalk. It has been suggested that snails and slugs will not cross the chalk.
Fizzy Drink
The owner of this suggestion insists that the brew must be Coca Cola. Coke poured into jar lids and dispersed around the garden will, because of it's sugary content attract these molluscs. It seems the acids in the soft drink will destroy them when they slither onto the lids (It does this to snails and we drink this stuff?)