A Truly Local Ballarat Pest Control Company
Looking for Pest Control Ballarat?
RID Pest Control are your local, family owned professional pest exterminators. Our pest controllers / technicians are available in Ballarat 7 days a week. Our pest control team are experts in ant control, bed bugs control, spider control, wasp control & eradication, flea control, rat & mice control, cockroach control, termite management, rodent control.
In short, RID are ready to assist in handling all kinds of pest problems, domestic pest control and commercial pest control, from flying & crawling insects to birds, bats, possums and snakes if you've got pests in your property in Ballarat then you need RID.
Call 0414 567 977 for a professional, fast pest control booking. Remember if you've got 'em we'll get RID of 'em! RID Pest Control, guaranteed pest control at the best and affordable prices.
The benefit of professional pest control
Professional pest control or pest management is vastly different from DIY pest control options that you can carry out yourself. Our technicians are trained in many specific areas that enable them to perform services that achieve guaranteed results for total pest elimination. Perhaps the most important aspect of professional pest control service is the knowledge and skills around the target pest. A fundamental part of being a successful pest controller is understanding the pest for which you're controlling! We have in depth knowledge of the biology, ecology and general behaviours of all our target pests.
Equipped with this knowledge we are then able to use our expert experience to select the right product, formulation and application to provide a comprehensive pest control treatment.
We can't do this legally without being licensed, trained and fully insured and rest assured that the whole Ballarat based RID Pest Control team is licensed, insured and highly trained. We're qualified in Urban Pest Management, Fumigation, Certified Timber Pest Inspectors and carry many accreditations for various products and systems used professionally in the pest control market we're also equipped with an average of 20 years experience each!
Combining the years of experience, training and products we are able to do a job that we know you cannot match with DIY options available to you. Whilst we do provide a service we get maximum value for our customers by choosing the very best products and using it in the most efficient, safe and environmentally responsible way whilst maintaining a focus on results! So many of our customers have tried DIY products from Bunnings or the local supermarket and have failed to achieve complete control or long last results of their pest problem. RID get called in and with a single treatment we solve the problem…. believe it or not it's usually not because the products they've used don't work it's because they haven't been used well.
RID Pest Control offer a truly professional service and back it up with 100% satisfaction guarantee!
Many of the professional services we offer are detailed below.
Rat Control, Mouse Control – Rodent Control Treatment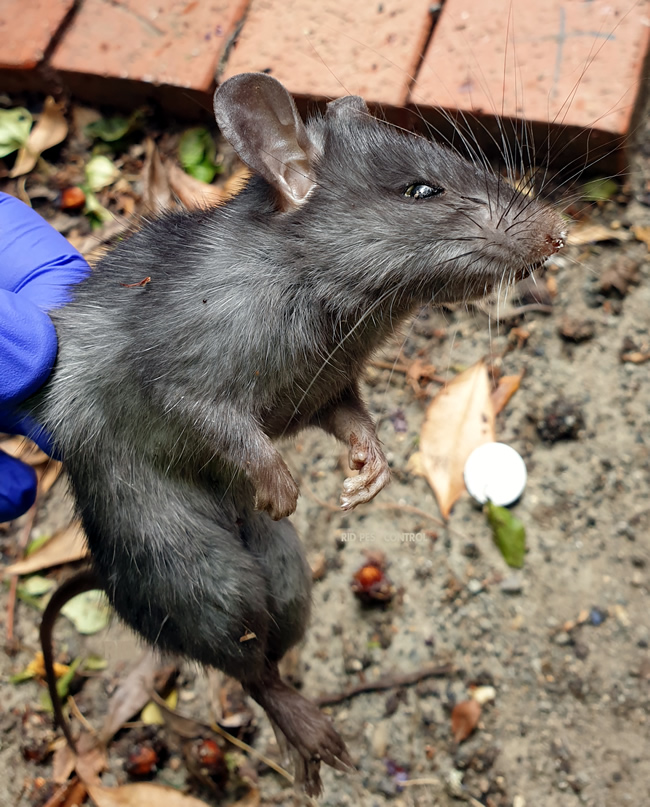 Rat infestation and mouse infestation is the problem that many of us encounter as these creatures find an ideal home roof spaces, wall cavities and subfloor spaces where they're close to the warmth and food urban living provides them. An uncontrolled rodent infestation can lead to serious health hazards because both rats and mice are known to carry and trasmist many diseases and bacteria. Rodent control and treatment is a serious matter and requires immediate attention to ensure the problem doesn't become out of hand. So, don't delay rely on a professional rodent treatment for pest control Ballarat with RID Pest Control.
Spider Treatment Ballarat
Spider webs and spider infestations are not uncommon in Ballarat! Our homes are often looking a little worse for wear because spider webs are all around the windows, eaves, fences, gutters and doors and as they collect dust, dirt and insects we come to notice them and their unsightly perception is not what a discerning home owner desires.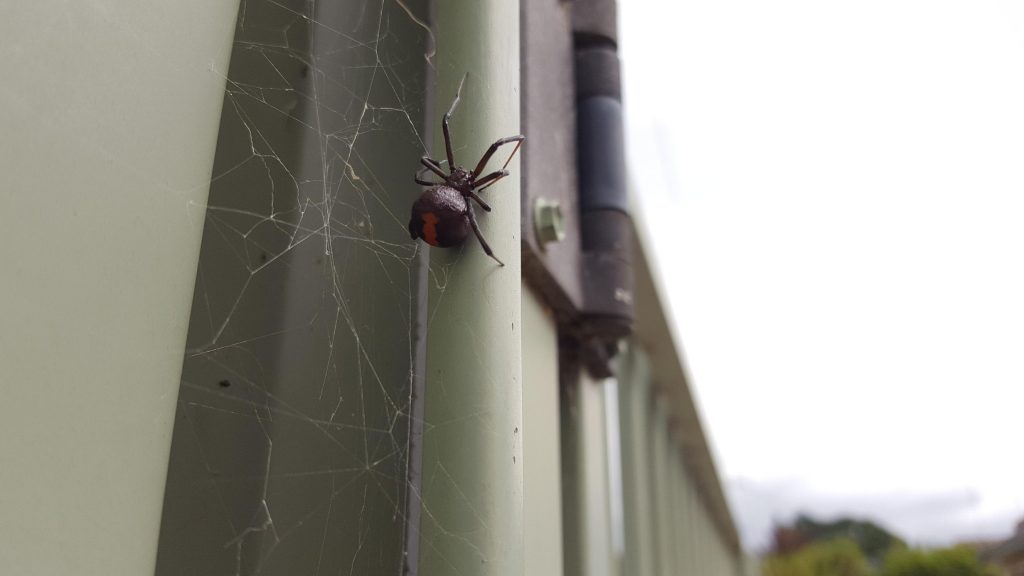 Spider control is the answer! Because if you've go spiders on the outside you'll definitely have them on the inside of your home. Perhaps they're tiny specks up in your cornices or raging in your roof void rest assured that the spring and summer months are when spiders spread like wildfire and this is the perfect time to get a spider spray or spider treatment for your home in Ballarat.
RID Pest Control are professional, licensed and skilled pest control technicians who can offer the very best in spider pest control! We spray your complete exterior including, fences, eaves, gutters, letterbox, bins and all the other places spiders like to hide. Then we'll treat the inside of your home for spiders, ensuring that all their known harbourages, cracks and crevices are protected! We also treat the roof void to ensure it is spider free and they don't continually pop up from vents and fans in your home!
A professional spider treatment in Ballarat is just a phone call away! Call RID Pest on 0414 567 977 and we'll provide a free quote and prompt booking for spider treatment so you can experience the professional, guaranteed and affordable difference we provide with our local pest control service!
Wasp Treatment and Wasp Control Ballarat
Wasp treatment is a job best left for experienced professionals! Ballarat is home to European Wasp problems, Paper Nest Wasps, Mud Wasps and all are common in the Ballarat region. A wasp can sting more than once, unlike a bee and it will hurt and cause swelling and inflammation and with multiple stings a victim can require urgent medical treatment to avoid a severe reaction like anaphylaxis.
RID Pest Control offer prompt, urgent and emergency eradication and treatment of Wasp nests in Ballarat.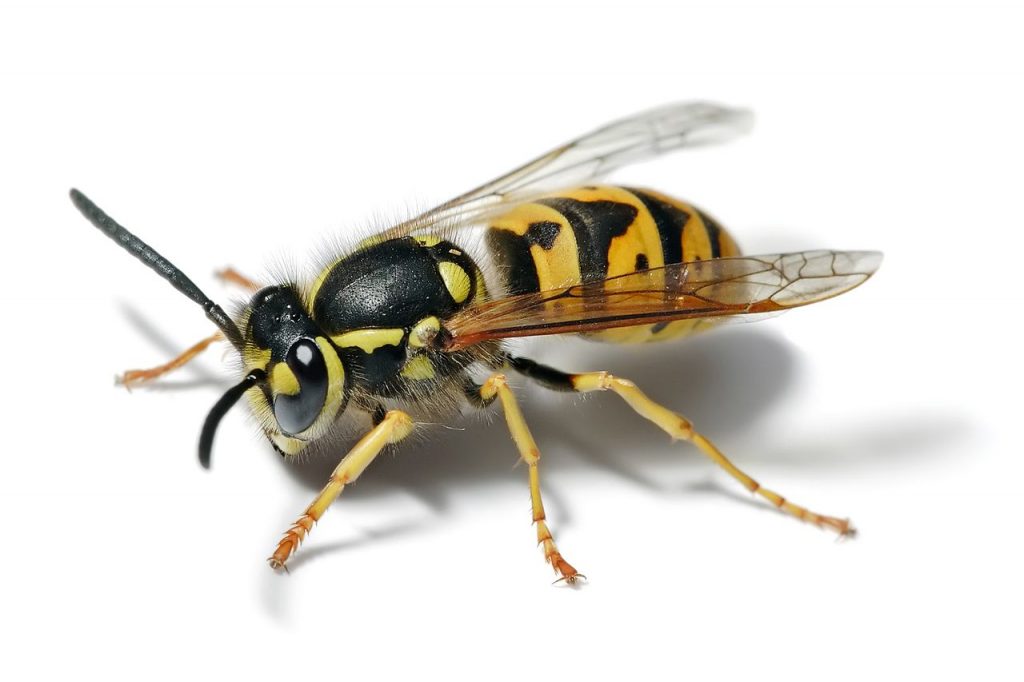 We all dread the pesky wasp in the summer time and the warmer months with a sometimes swarm of wasps appears just after lighting the BBQ. If this is happening you should attempt to locate a wasp nest on your property, ensuring you don't approach it's opening. It might be in a wall cavity, roof void or even a hole in the ground… if you do happen to locate a wasp nest on your property you should promptly call a licensed pest controller from RID Pest Control who can put and end to your pest infestation with a treatment that will safely and quickly provide wasp control.
Ballarat wasp control, treatment and wasp eradication specialists – RID Pest.
Our Professional Services:
Pest inspections (Termites & Pre-Purchase)
Any pest treatment;
Mosquito pest control;
Wasp pest control;
Pest control spiders,;
Fly pest control, Pest control flies;
Termite control, Treatment for termites, Termite inspection;
Cockroach exterminator and Cockroach treatments;
Spider removal;
Spider sprays, treatments;
Pest identification and advice;
Domestic pest control;
Restaurant pest control;
Ant control, Ant killer;
Exterminator services;
Mice control, Rat control;
Tick treatments;
Bee pest control, hive relocations;
Bed bug elimination;
Rodent management, treatments;
Bird control, bird proofing;
Silverfish control;
Emergency pest control service Ballarat; &
Same day pest control Ballarat, Next Day pest control Ballarat.